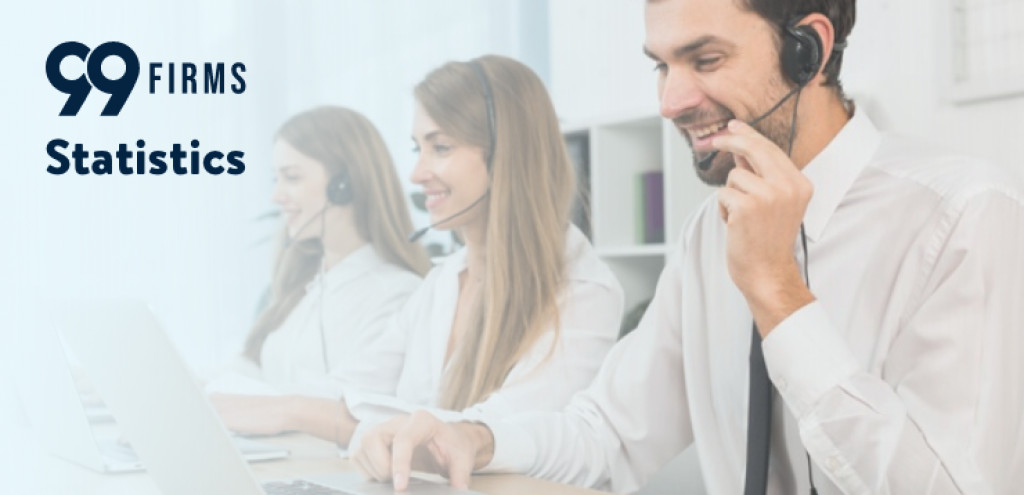 The nature of doing business has undergone significant changes in the last couple of decades and continues to evolve rapidly. As the following customer service statistics show, one of the most striking aspects of these changes is in the factors that customers give the most importance to when making their purchase decisions. While price and quality continue to remain important, customer experience has become the differentiator for market success. Growing service expectations are accompanied by major changes in how customers choose to interact with businesses.
Across four categories of statistics below, we cover the benefits of excellent customer service, the potential risks from not delivering on customer service, the changes being adopted by businesses in the current scenario, and the key service channels used by customers. Collectively, these form the most critical data points every business owner, executive, and marketer needs to know to meet and exceed consumer service expectations.
Customer Service Stats (Editor's Choice)
Acquiring a customer can be more expensive than retaining one by as much as 25 times.
More than 85% of buyers are willing to pay more for a great customer experience.
By the end-2020, customer experience will become the key brand differentiator.
People are nearly twice as likely to speak to others about a bad experience as a good one.
American businesses lose over $75B every year because of poor customer service.
96% of unhappy customers do not complain.
Net Promoter Score is the most commonly used customer experience metric.
Email is the most commonly used digital customer service channel.
Positive Customer Experience Statistic
1. 70% of buying experiences are based on how customers feel they are being treated.
We are living in an experience-based economy where simply making a product available to the end-user is not enough. There are multiple channels for consumers to acquire the products they need, and the channel that provides the best value obviously wins. However, value is not defined purely in terms of monetary benefits. The overall experience matters to a great extent, and many customers would happily pay a premium for better service.
2. Acquiring a new customer can be 5 to 25 times more expensive than retaining an existing one.
Why is good customer service so important? Acquiring a new lead requires expense on time and resources. Even then, only a fraction of acquired leads converts into paying customers. On the other hand, taking measures to retain an already paying customer directly translates into further revenue generation. How do you retain existing customers, though, in the face of competing businesses vying for their money? Exemplary customer service, when the product itself is not a significant differentiator, can make all the difference.
3. Increasing customer retention rates by 5% increases profits by 25% to 95%.
One of the salient customer service facts is that; while it might be common sense that high customer retention has a direct impact on the bottom line, many executives do not realize how significant of an impact it can make. With the proven relationship between customer service and customer retention, the above data point indicates that investing in customer service makes ample sense even if evaluated only from the perspective of monetary gains.
4. 93% of customers are likely to make repeat purchases with companies that offer excellent customer service.
Customer retention statistics show that consumers value a good buying experience highly and keep coming back for it, sometimes, even if the product itself is a bit more expensive than those provided by competitors. With customer service having a direct bearing on retention and sales, it's a no-brainer that all businesses should be making efforts to ensure a positive experience for their customers.
5. 86% of buyers are willing to pay more for a great customer experience.
Customers don't just make repeat purchases, they also make higher-value purchases to reward businesses that respect the overall customer experience. Thanks to customer service research, it is widely accepted that customers have become increasingly discerning about the purchase experience, which means this can end up being the difference between successful and unsuccessful ventures.
6. Consumers are willing to spend as much as 17% more with companies that deliver excellent customer service.
This figure is even higher at 21% in the case of Millennials, who are expected to have a purchasing power worth $1.4 trillion by 2020. These figures have risen from similar studies just five years ago, showing that the likelihood to reward businesses for positive buying experiences has increased across the board.
7. Customer happiness stats show that 77% of customers are likely to recommend a brand to a friend after having a single positive experience.
Along with spending more and multiple times with a business that provides excellent customer service, more than three-fourths of customers also tend to become ambassadors for such a business. In an economy where consumers trust recommendations from people they know more than they do any form of advertising, this ensures that businesses are likely to win many more new customers if they invest in customer experience.
8. Companies that excel at customer experience have 1.5 times more engaged employees than less customer-focused companies.
Customer service statistics show that not only does a customer-focused company gain in terms of sales, profits, brand awareness, etc., but it also sees improvement in the engagement rates of employees. According to a McKinsey report, companies that undertake initiatives to improve their customer experience see employee engagement increase by 20% on average. High employee engagement rates naturally result in better company performance, thus proving additional indirect benefits of investing in customer service.
9. By the end of 2020, customer experience will overtake price and product as the key brand differentiator.
Such trends in customer service are hardly surprising given that we have been moving in this direction for a while now. There have been several indications in the past that brands that provide exemplary customer experience can get away with selling higher-priced products. Thus, the extra investment in creating this superior experience can very well be made up for by selling at a higher price.
10. 64% of customers consider customer experience more important than price when deciding to make a purchase.
There is already a strong indication that customers have become more sensitive to user experience than they are to pricing and other factors that used to be considered critical not long ago. Customer satisfaction statistics show that, with improving economic conditions in many customer segments, customers are willing to pay extra if it gets them a better experience, while minor pricing advantages are not going to be enough to win them over if the experience doesn't live up to expectations.
11. 81% of American customers say they are satisfied with the customer service provided by businesses.
A record number of customers—15%, compared to 5% in 2014—also say that companies are exceeding their expectations. These stats show that the level of customer service in America has been constantly improving over the last few years. While there are a fair number of areas that could use improvement (as we will see further on) the overall pace of development seems satisfactory.
12. Almost 25% of Millennial customers in the US say companies exceed their service expectations.
Another indication that American businesses have been quicker to adapt customer service lessons is that Millennials, who are expected to be more difficult to please, seem happy with their experiences. On the other hand, baby boomers don't seem enthused by the customer experience activities undertaken by businesses. Only 4% in this segment feel that businesses are exceeding service expectations. The figures are slightly better in the 36-51 age group at 15%.
13. 68% of consumers believe a pleasant service professional drives a great interaction.
Being pleasant scores marginally above being knowledgeable (62%) for a service professional and well above being quick (42%). According to this report, customers are fine if the business representative takes some time to provide assistance as long as the rep does it in a considerate manner. However, another survey by the leading call center software, Zendesk, rates speed of response and resolution higher (89%) than friendliness of representative (82%). Thus, the exact metrics of what counts as customer service might not be objectively definable, but it's evident that its important characteristics include being friendly, prompt, and knowledgeable.
14. 68% of customers say the service representative is key to a positive service experience.
The previous points show that training representatives who form the frontline of your business's interaction with customers is critical to excellent customer service. Customer surveys confirm that much of their opinion of the service experience depends on the quality of these interactions. In the cases where service falls below expectations, it is very often because the message of customer-centricity hasn't percolated down through the organization.
Poor Customer Service Statistics
15. 39% of customers will abandon a company after a single poor customer experience.
Excelling at customer service implies not missing out on even a single occasion to make your customers feel appreciated. There are enough options now in every product or service category that customers can afford to be finicky. Based on customer loyalty statistics, one error is all it takes for at least 1 out of every 3 customers to leave you.
16. Customers are 4X more likely to buy a product from your competitor if they offer better customer service.
Customer retention stats show that failing to provide excellent customer service is equivalent to gifting new customers to your competition. Brand loyalty in the current times depends to a large extent on how well you nurture your existing customers. Even measures like discounts and freebies might not keep you from losing your prized customers if they experience indifferent customer service.
17. The top reason customers switch to a new brand is that they feel underappreciated.
Why do customers leave a business? Nearly 50% of customers abandon a brand because they feel they are not valued enough. Other customer service mistakes that have serious consequences include unhelpful or rude staff, being passed around to multiple agents, not being able to speak to a person, not being able to get answers, and being kept on hold for too long. The gist is that there are multiple elements to great customer service, and businesses need to be on their toes to deliver at every front.
18. 74% of customers hate being shown irrelevant content.
As per sales statistics, 48% of consumers also spend more when their experience is personalized. Customer experience personalization adds to the feeling of appreciation and keeps your customers from feeling like another face in the crowd. While 88% of marketers claim measurable improvement in business after implementing personalization tactics, only 33% of businesses feel confident about the tools they have to properly personalize customer experiences.
19. Americans talk about a bad customer experience with 16 people, compared to 9 people for a good experience.
The issue with happy vs. unhappy customers is that bad experiences with businesses spread like wildfire. The harm caused by one customer service misstep is nearly twice in terms of its reach than the benefits accruing from one positive experience. This also means that people are more likely to remember a poor experience than a good one.
20. It takes 12 positive experiences to repair the damage caused by a single unresolved negative one.
People are a lot less tolerant now of poor encounters with businesses than ever before. This means that the more customer service lapses your business makes, the more difficult it will be for you to catch up with rivals. Instead of making inroads into new customer segments, all your resources will go into making up for the ones you have lost.
21. Poor customer service costs American businesses over $75B every year.
That's an increase of $13 billion from 2016 and a whopping $34 billion from 2013. This shows that while many business executives seem to realize that customer service is important, a combination of ineffective execution and greater expectations from the consumers is ensuring that the actual results remain disappointing. Later in these series of stats, we cover some fundamental ways in which businesses can ensure that they fulfill at least some of the expectations of their customers.
22. While 86% of customers value an emotional connection with a customer service agent, as per customer service stats, only 30% feel companies are able to provide that.
Increasingly, customers don't want to feel that they are in a purely monetary transaction when they make a purchase. They want to be respected as stakeholders in a business's success. However, very few brands are able to satisfy this desire for an emotional connection. Among other measures, businesses can train their customer reps to present a more human face to the end consumer instead of focusing only on the consumers' money.
23. 96% of unhappy customers do not complain.
What percentage of customers will actually complain when they are dissatisfied with service? It turns out that the number is surprisingly low. A sign of poor customer connect is that your customers, for various reasons, do not or cannot complain when they have concerns with your service. These reasons range from complaining requiring too much effort and seeming pointless to customers with their minds made up to abandon you. This also means you need to be extra cautious and receptive to early signs of discontent among your customers.
24. 53% of men switch businesses because of bad customer service compared to 46% of women.
It seems that there is a slight difference in how men and women react to poor customer experience. Women seem to be slightly more accommodating of customer service and willing to give businesses a second chance to improve. However, when it comes to rude service, 45% women report leaving compared to 30% men, showing that if a business's reps are not polite enough, the business is likely to lose its female customers a lot quicker than its male ones.
25. 62% of consumers in the 25-34 age group are likely to switch due to poor customer service, compared to 37% in the 55+ age group.
Statistics show that younger consumers display lower tolerance for shopping experiences that do not delight them, as compared to older users. Younger users have grown up in the age of internet and e-commerce, where quick gratification is the norm, which is likely to make them impatient. Since the purchasing power of young users is going to keep increasing in the next few years, this makes it particularly important for brands to begin focusing on how well they meet the expectations of these segments.
26. 50% of shoppers believe that their feedback doesn't go to anyone who can actually act on it.
As per customer service survey results, many customers actually want to pass on feedback to their favorite brands to help them improve. However, even after getting this feedback across, a large number of them go away with the feeling that it's not going to make a difference. It is very likely then that these disappointed customers will make less of an effort to talk to the business in the future. Many of them will also prefer moving to competing businesses that seem to listen to them.
Business Impact of Customer Service
27. 88% of companies now prioritize customer experience in their contact centers.
This is a direct indication of how the importance of customer experience has grown in the overall scheme of things. Companies are laying extra stress on ensuring that any interaction the customer has with their team is memorable and helps build loyalty. This requires training everyone in the team, right from the most junior employee up to those at the CXO-level, to look at the business from the customer's perspective.
28. Only 11% of organizations didn't have a CxO, a CCO, or a similar position in 2019.
Given how customer service affects business, Gartner's 2019 customer experience management study reveals that organizations are taking customer experience a lot more seriously now than they were two years ago, for example. Compared to 35% of the surveyed organizations who did not have a Chief Experience Officer, a Chief Customer Officer, or equivalent in 2017, the number has fallen to 11% in 2019. More of these roles are also reporting directly to the CEO than they were two years ago.
29. Customer perception of organizations' CX efforts exceeding expectations has increased by 16 percentage points between 2017 and 2019.
In 2017, while organizations seem to believe in large numbers that their CX efforts were exceeding customer service expectations, the actual feedback from customers was markedly lower. In 2019, while management figures in this area have seen a correction, customer perceptions have improved, resulting in much greater parity between what managements think they provide and what customers actually seem to get. This is a sign of increasing maturity among organizations when it comes to customer service.
30. In 2019, 75% of organizations have calculated a positive relationship between customer satisfaction and business outcomes.
In 2017, this figure was less than half, showing that increasingly more management teams are discovering that their investments toward improving buying experiences have an objective impact on metrics like increased revenue, reduced churn, and increased profitability. Even among the remaining 25%, there are quite a few who have simply not attempted to calculate a relationship or have attempted but have not reached a conclusion yet.
31. 74% of organizations in 2019 expect their CX budget to increase in the next two years.
In 2017, while 47% of the customer experience study respondents expected an increase in CX budget and 29% anticipated a decrease, in 2019, nearly three-fourths of the respondents believe more money will be allocated to improving customer experience. This is in line with more CX leaders within organizations demonstrating the high ROI of great customer service.
32. 86% of organizations expect to compete completely or mostly on the basis of CX within the next two years.
This is a huge increase from the 36% in 2010, showing that within less than a decade, the perception of customer service has undergone a massive change in business. A large number of companies are realizing that simply being relevant in today's competitive age requires them to do really well in terms of customer experience. At the same time, instead of minor benefits offered to customers in pricing, a better-than-competition experience can help reap significant benefits.
33. NPS is measured by 65% of companies, while 44% measure CSAT to measure customer satisfaction.
Net Promoter Score (NPS) is among the simplest customer experience metrics to track customer satisfaction with your product, service, or overall business, which is why a majority of Fortune 500 companies use it now. Customer Satisfaction (CSAT), which is used more often to measure satisfaction with one-time interaction is the second-most popular metric. Increasingly more companies are adopting these metrics to ensure they can measure customer experience objectively and regularly, taking appropriate actions to improve their scores, especially if they are found wanting.
34. 21% of companies have developed their own KPIs to track customer experience.
Of course, it is not necessary to stick to customer experience KPIs that everyone else is using. Different businesses function in different environments, and it's important for teams involved with customer experience management to figure out the KPIs that work for their specific environment. Many of the widely used metrics can also be easily modified to your needs to ensure that you capture the nuances of customer experience in the correct manner.
35. Companies leading in customer experience are more likely to have senior executives leading company-wide CX efforts.
One of the best-known customer service quotes, attributed to Tony Hsieh, goes: "Customer service should not be a department. It should be the entire company." This should form the cornerstone of any business that wants to consistently deliver on the customer service front. Regardless of whether a department deals directly with the employee or not, it needs to keep the end-user in mind all the time. The company management plays a pivotal role in transforming the business from being profit-centric to customer-centric.
Stats on Customer Service Channels
36. Email is the most commonly used digital customer service channel, preferred by 62% of customers.
While other channels for customer service are gaining in prominence, email continues to remain the top option for a majority of customers. Companies that respond promptly and accurately to customer emails tend to increase trust in their brand, bolster customer satisfaction, and boost sales both online and offline. Given the nature of the medium, customers are also relatively more tolerant of the time it takes companies to respond to email messages. Customer satisfaction statistics show that over 60% of customers are willing to wait for 24 hours to receive a response.
37. Calling is the preferred method for issue resolution for 45% of customers.
70% customers also feel that calling is a great method to get a quick response, while 58% consider it a good way to receive communication from companies. Stats even show that, on average, consumers are patient enough to hold for 11 minutes before hanging up. While no one enjoys being put on hold for long periods like this, the data point shows that a quick and timely phone call is the simplest answer to the million-dollar question, "How do you resolve customer service problems?"
38. 33% of customers are the most frustrated by having to wait on hold.
An equal number also find it frustrating when they have to repeat themselves to multiple support reps. When it comes to getting one's message across to a business or obtaining answers to one's queries, customers expect a smooth process. After all, businesses ought to be eager to listen to their customers, but way too often, customers have to go through frustrating experiences, and customer experience statistics show that this puts them off.
39. 57% of customers won't recommend a business with a poorly designed mobile website.
50% of customers will also stop visiting your website if it is not mobile-friendly. With over 50% of internet traffic now coming through mobile devices, being mobile-friendly is the least you can do to provide a positive customer experience. Well over half of the respondents in customer satisfaction surveys say that their opinion of a brand goes down if the mobile site provides a bad experience, even if the brand performs well on other important metrics.
40. As per customer service responses, 90% of customers undergo a poor experience when seeking customer support on mobile devices.
The most annoying issue faced by customers in this regard is incorrect display or difficulty in navigation. Many businesses still haven't woken up to the need to make their websites mobile responsive, which makes it difficult for customers to use the different features without hassle. Other prominent issues include unhelpful search results, slow load time, and the lack of searchability on the site. Given the relation between customer experience and earnings, this point also shows that customer support drives revenue.
41. 84% of companies that claim to be customer-centric are now focusing on the mobile customer experience.
The positive impact of the regular reminders that incoming traffic is increasingly turning mobile is that CIOs are now working toward improving mobile customer experience. With the customer's first interaction with your business being very often through a smartphone, it is critical that, for a positive first impression and a smooth movement of the customer across the sales funnel, your business fulfills the basic expectations customers have from mobile sites and removes customer service issues.
42. 67% of customers prefer self-service to speaking with a company representative.
This should make companies' job simpler in many ways, as a large number of customers are happy to find answers to their queries on their own. Whether it's past frustrating experiences with company reps or simply their belief in being able to get the job done faster themselves, customers expect companies in 2020 to come up with features that promote self-reliance.
43. Customer service statistics show that 91% of customers would use an online knowledge base if it were available and tailored to their needs.
A collection of easily navigable FAQs, for example, is a simple way for businesses to enhance customer experience. This lets customers find answers to the most relevant questions at any time without any delay. This also indicated that the business has thought about its offering from the customers' perspective.
44. 25% of all customer interactions were automated through AI and machine learning in 2018.
According to AI customer service stats, this number is expected to increase to 40% by 2023, and by 2030, it is estimated that a billion service tickets will be raised automatically by customer-owned bots, powered by AI. Artificial intelligence is also being deployed in a big way in chatbots, which are available 24×7 to answer customer queries. If designed well, these can save customers much of the frustrating waiting time they have to go through currently, improving their overall experience.
45. 80% of brands plan to use chatbots by 2020.
Owing to largely positive customer feedback, chatbot statistics show that customer-centric companies are deploying chatbots in increasing numbers. At least 70% of customers are willing to interact with chatbots if it means getting their queries answered without having to get in touch with human customer support. The flexibility and promptness provided by chatbots—not to mention that chatbots don't get sassy—make this AI-driven tool an important addition to customer experience measures taken by businesses.
46. 70% of Millennials report positive chatbot experiences.
If older customers want quick gratification, Millennial consumers want it even more. This need is fulfilled by live chat software features on company websites and in apps. 90% of businesses report faster complaint resolution with bots. At the same time, over 80% of customers believe that there should be an escalate to agent option when talking to a chatbot; which means companies can't do away with their human reps completely just yet, even if using chatbots can lessen the load on the human staff.
47. 25% of customer service and support operations will integrate VCA or chatbot technology by 2020.
If this proves to be true, it will be a massive increase from less than 2% in 2017. Customer service data reveals that improvements in natural-language processing, machine learning, and intent-matching capabilities have encouraged the wide use of virtual consumer assistants (VCAs) across digital channels. Organizations implementing VCA report a reduction of 70% in call, chat, and email inquiries, along with increased customer satisfaction and a 33% saving per voice engagement.
48. By 2020, the average person will have more conversations with bots than with their spouse.
Development in natural-language processing is moving at a pace fast enough that devices using it in some form have already become a part of life for many of us. Consider it one of the customer service fun facts for 2020, but in many cases, consumers won't even realize that they are interacting with bots and not humans when receiving support. Bots, whether they are on our smartphones, tablets, virtual personal assistants, or home entertainment systems, will become ubiquitous very soon.
49. 83% of consumers say the ability to move from one assisted channel to another is desirable.
70% of consumers also want the same rep or agent to serve them each time they interact with the company. These points indicate that what customers are actually looking for is consistency in customer experience. The lack of customer service consistency can be disruptive to the overall brand experience and can undo the good work done by one channel or representative. With customers interacting with businesses across multiple touchpoints, ensuring consistency is now more critical than ever before.
50. The number of companies investing in the omnichannel experience has jumped from 20% in 2010 to more than 80% in 2020.
Along with ensuring that communication and service level remain constant across channels, companies are also realizing the difference between customer service vs. customer experience. The two are often used interchangeably, but the former, which refers to interactions a customer has with a business while seeking support or advice, is only one part of overall customer experience. Customer experience also includes an understanding of how the customer interacts with your final product, as well as the effect your marketing and your brand has on the customer.
51. 35% of customers use social media to reach customer service.
This is a notable increase from 17% in 2012. As brands become more active and approachable on social media platforms, social customer care is becoming increasingly important. Data shows that customers are also more likely to post positive comments about a business on social media than negative comments. Increasingly more brands are not only helping users with prompt resolution of issues on social media but also enhancing the overall brand messaging through relevant, well-composed updates.
Conclusion
Excelling in customer service has always been a way for businesses to win sustained brand loyalty. However, in 2020, it is not a matter of choice or an afterthought. As these customer service statistics prove, doing well in this area forms the core of business success in an extremely competitive environment. The only way forward is to adopt organization-wide customer-centric measures and utilize technology to understand, acknowledge, and serve your customers better.