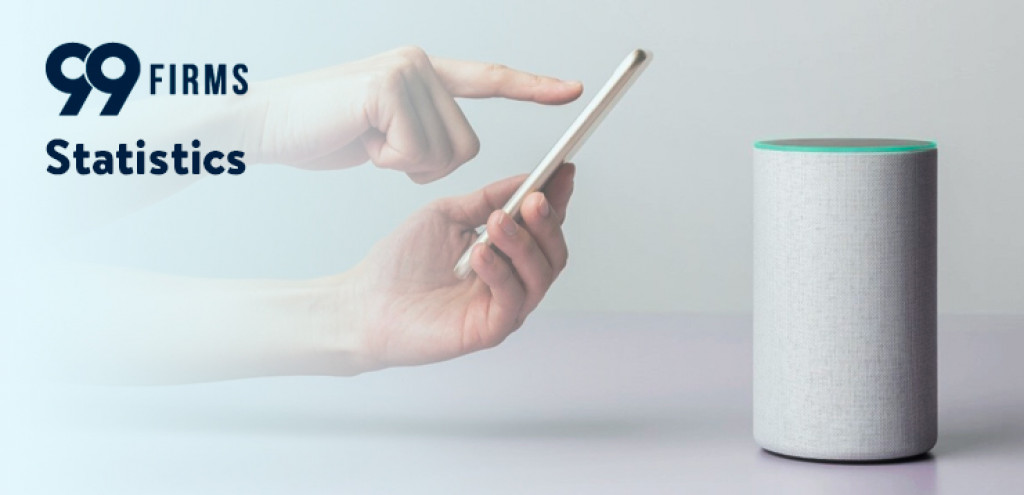 In 1999, technologist Kevin Ashton invented the term Internet of Things (IoT) to explain the network that connects people and objects around them. The systems powering these objects analyze and collect data, and the growth of this field is not slowing down anytime soon. After reading the IoT statistics we've gathered, you will probably have a better understanding of this technology. More than that, you'll learn its industrial applications and the role it plays in business transformation.
IoT Statistics (Editor's Choice)
An estimated 127 devices connect to the Internet each second. (McKinsey)
Mobile IoT connections might hit 3.5 billion by 2023. (Enterprise IoT Insights)
Over 60% of global companies have implemented some sort of IoT. (Kaspersky)
The global IoT market value was estimated at $381 billion in 2021. (Yahoo Finance)
The global number of IoT devices was 12.3 billion in 2021. (IoT Analytics)
IoT-related spending worldwide is forecast to exceed $1 trillion by 2022. (SDxCentral)
Hardware accounts for 35% of the IoT market. (PwC)
62% of consumers want to see improvements in IoT security. (Thales Group)
IoT Usage Statistics
1. About 127 devices connect to the Internet every second.
Looking at the IoT growth rate, it's clear that this technology is on an upward path. Consumers are connecting more devices each second, and the average individual owns approximately four devices connected to the cloud.
(McKinsey)
2. Mobile IoT connections might hit $3.5 billion by 2023.
That would mark quite the surge from the half a billion or so that exist today. With a 30% CAGR, Ericsson predicts the majority will be in the automotive and industrial segments.
(Enterprise IoT Insights)
3. Global shipments of connected vehicles are slated to reach 76.3 million units in 2023.
IDC has predicted an increase of 45.4% YoY in shipments of vehicles using embedded or aftermarket cellular connectivity. CAGR over five years (2018-2023) will be 16.8%, Internet of Things statistics suggest.
(Business Wire)
4. Connected home applications should comprise 48% of total Machine-To-Machine connections by 2023.
Home automation, security and video surveillance, tracking applications, and connected white goods are some essential home applications. Internet of Things growth in this segment is the best indicator of the importance of M2M in our lives. Similar to home applications, connected car applications will register fast growth, at a 30% CAGR. Third on the list are connected cities applications with a 26% CAGR between 2018 and 2023.
(Cisco)
5. 61% of companies claim they have high IoT maturity levels.
These organizations have demonstrated successful IoT adoption. For many companies, IoT implementation is no longer driven by the need for operational improvement but is instead focused on business outcomes, Internet of Things statistics show.
(Gartner)
6. 35% of execs said their companies are exploiting IoT to modernize their brand.
Close behind with 34% are those who believe that IoT will make their companies more efficient and speed up operations. Next, 16% want to change the business model. Lastly, 14% want to break into new markets using the benefits of the tech.
(PwC)
7. Nearly two-thirds of global companies have implemented some sort of IoT.
Internet of things statistics show that 61% implemented this technology. Kaspersky's report about the IoT market size indicates that it has grown across all industries. Hospitality has seen a rise from 53% to 63% between 2018 and 2019. In healthcare, there's been a 10% increase as well. Next, in finance, the IoT adoption grew from 60% to 68%. That said, the biggest adopters by far are IT and telecom, and finance (71% and 68%, respectively).
(Kaspersky)
8. Modules and sensors are the leading IoT market category with a 28.6% share.
According to IoT statistics, sensors and modules have a slight advantage over the second category, ongoing IoT services (21.3%). Third on the list are IT and installation services with 14.2%. Finally, application software developed by IoT development companies holds 11.7% of the market.
(FinancesOnline)
9. Around 63% of the global rural households don't have an internet connection.
Internet of Things facts show that one of the hurdles on the road to faster adoption is the lack of connectivity in some regions. Some 72% of African urban and 94% of rural households don't have internet connectivity. Europe is the most connected, with only 22% of rural households lacking the internet.
(FinancesOnline)
10. With 53%, the top challenge for IoT adoption is integration with existing tech.
Other top challenges revolving around faster IoT expansion are security and data privacy concerns (50%), implementation costs (47%), employee resistance (40%), lack of skills (38%), and unclear ROI (27%).
(FinancesOnline)
IoT Growth Statistics
11. The global IoT market value was projected at $381 billion in 2021.
It is further expected to grow to $1,854 billion by 2028. The CAGR of the IoT market size between 2021 and 2028 is projected to be 25.4%. Some of the key market players are Amazon, IBM, Oracle, SAP, Cisco, Robert Bosch, AT&T.
(Yahoo Finance)
12. The EIP-SCC has spent $1.12 billion to build roughly 300 smart cities in Europe.
With globalization gaining momentum, the number of smart cities is increasing. Governments have started spending money on digital networks, which support IoT devices. From public services and infrastructure to water and air quality, smart cities are bolstering the usage of IoT devices, statistics confirm. The European Innovation Partnership for Smart Cities and Communities alone has spent plenty of funds to build 300 smart cities in Europe.
(Energy Post)
13. The global number of IoT devices should have reached 12.3 billion in 2021.
Despite some challenges, IoT keeps on growing, only slower. Forecasts for 2020 indicate that 11.7 billion of total IoT devices will be connected in 2020, but the actual number was 11.3 billion. Earlier predictions showed that the market might reach 30.9 billion devices by 2025, yet the COVID-19 impacted the forecast to drop to 27.1 billion.
(IoT Analytics)
14. IoT devices using mobile tech grew by 18% between 2020 and 2021.
According to statistics on IoT devices, two billion used mobile technology in the first half of 2021. Nearly three-quarters of the market belongs to China Telecom, China Unicom, and China Mobile. Outside China, Vodafone is the leader with a 6% market share. Another notable player is AT&T, which grew 22% YoY, holding 4% of the global market.
(IoT Analytics)
15. In 2020, the average American household had 10+ connected devices.
At the time of the research, the typical American had about two computers and two mobile phones connected on average. But the Internet of Things growth introduced other devices such as tablets, smart TVs, TV boxes, smart speakers, smartwatches, video games consoles, etc.
(Statista)
16. The IoT cloud platform market is forecast to grow at a CAGR of 12.6% to reach $11.5 billion by 2025, according to IoT stats.
In 2020, the global IoT Cloud market size was $6.4 billion. The drivers behind this growth are the need for operational efficiency, expansion of IoT devices, as well as government investments into R&D related to IoT. As a consequence, the demand for cloud consultants will also grow.
(MarketsandMarkets)
17. IoT-related spending worldwide should exceed $1 trillion in 2022.
IoT statistics show that the global spending on this technology is expected to surpass $1 trillion this year. The IDC forecast further revealed the biggest spenders, including production management, smart homes, and manufacturing.
(SDxCentral)
18. Hardware accounts for 35% of the IoT market.
Hardware comprises the largest part of IoT spending, followed by services with 27%, divided into IT and installation services (15%) and XaaS (12%). Connectivity is next with 22%. Finally, the software is last, with 16% of investments contributing to the IoT growth.
(PwC)
IoT Security Statistics
19. Total spending on IoT Endpoint Security software was expected to hit $631 million in 2021.
Security questions rise alongside the Internet of Things market growth. Therefore, a lot of software development companies have started working on solutions that would ensure the security of IoT devices. Gartner further predicted that the spending on these solutions would grow at a 21.38% CAGR, with the worldwide IoT security rising from $912 million (2016) to $3.1 billion in 2021.
(Forbes)
20. Five minutes after connecting to the Internet, IoT devices face attacks.
Different malicious and criminal organizations and individuals use various malware tools and distribution channels to target connected devices. IoT attacks statistics show that in 24 hours after going online, IoT devices are targeted by specific exploits.
(Netscout)
21. 74% of consumers worldwide fear losing their rights due to IoT.
IoT further fuels privacy loss fears. Research from the Economic Intelligence Unit shows that out of 1,629 consumers surveyed, 92% desire to control the info these devices collect by default.
(ForgeRock)
22. Routers are behind 75% of cyber attacks.
Routers are targets of 75% of Internet of Things hacking, statistics from Symantec show. Its virtual machines mimic the behavior of network routers trying to track these attacks. So, in 2018 alone, the company received 5,200 IoT attacks per month through this network. Next on the list after routers are connected cameras accounting for 15.2% of attacks.
(Symantec)
23. Over 50% of businesses can't detect the breach on the IoT devices in their network, IoT security statistics show.
According to Gemalto, only 48% of companies are able to identify an IoT security breach, even after an enhanced focus on security. Globally, 79% out of 950 IT and business executives surveyed want more robust guidelines on IoT security. Some 59% demand clarification about the responsibility for security in this domain.
(Thales Group)
24. 62% of consumers want to see improvements in IoT security.
For 54% of consumers, lack of data privacy is the biggest concern. Close behind, with 51%, it's hacker attacks to control devices. Finally, 50% of consumers fear the lack of control they have over personal data.
(Thales Group)
Industrial Internet of Things Statistics
25. 90% of executives from media, tech, and telecommunications consider IoT crucial for their industries.
Organizations from the three industries have great plans in mind for IoT. Aside from understanding its importance, 54% claim they were certain that their companies are building enough digital trust into IoT platforms.
(Statista)
26. Forecasts show that the global agricultural IoT market should stand at $4.55 billion in 2022.
Agriculture is one of the industries where IoT's adoption has been on the rise. IoT in agriculture statistics show that by 2025, the market is expected to reach nearly $7 billion. Agricultural management platforms, micro-farming solutions, supply chain, and inventory management solutions are just some of the applications of IoT in agriculture.
(Statista)
27. Smart factories could add between $500 billion and $1.5 trillion to the global economy in just five years.
Manufacturing is going through a small revolution spearheaded by smart factories. By the end of 2022, these could boost the total productivity seven times. IoT in manufacturing statistics show that 76% of manufacturers work on smart factory initiatives, and 14% are happy with what they have done so far.
(Forbes)
28. By 2023, video entertainment is projected to account for the largest share of smart home device shipments.
The number of video entertainment devices shipped by this period is supposed to reach 475.5 million. Following behind is the home monitoring and security category, with 351.7 million shipments expected. New smart home speakers, like Amazon Echo, are also on the rise. For instance, smart speaker penetration among US households is already at 31%.
(Statista)
29. The Internet of Medical Things should amount to $158.1 billion by the end of 2022.
The advances in technology are driving innovation in medicine as well, particularly the Internet of Medical Things, statistics suggest. MedTech development is driving the growth of connected medical devices generating, collecting, and analyzing data. North America, in particular, is set to see growth from $13 billion to $45 billion.
(Deloitte)
30. The medical device market is projected to grow at a rate of 27.9% through 2027.
Medicine device market growth follows the large-scale adoption of these devices to optimize the costs in healthcare services. The telemedicine segment is the largest part of the IoT in healthcare, statistics confirm. Thanks to IoT, providers can now offer better care.
(BioSpace)
31. By 2030, over 70% of smart city spending worldwide will come from the US, China, and Western Europe.
With IoT growth, smart cities across the world (primarily Europe and the US) are popping up or keep on spending on new technologies. Many are investing in autonomous and robotic tech, as well as 5G. Smart cities and companies are investing in open-data initiatives or hiring companies to tackle big data.
(Frost & Sullivan)
32. By 2021, it was expected that 80% of retailers would be able to customize store visits using IoT.
IoT statistics indicate that retailers are fully working on personalizing shopping experiences. So they might even be able to know when a specific customer is in-store, using IoT tech like micro-locating, combined with customer insights and more data.
(MHLNews)
33. North America is projected to hold 29% of the global self-driving cars by 2035.
The tech powering driverless cars is still in the infancy stage, yet with the current IoT growth rate, the production of partially-automated cars is expected by 2025. After North America, China and Western Europe could own 24% and 20% of the self-driving car fleets, respectively.
(Statista)
Interesting IoT facts
34. Python is the favorite programming language for developing IoT applications.
Since Python is the easiest and most readable programming language, and IoT development requires such an approach, it's the perfect choice for Python developers. Its dynamics and interpretation power make it the first choice for working on the Internet of Things. Besides Python, developers often use Java, JavaScript, C, C++, or PHP.
(OodlesTechnologies)
35. In 2014, Google acquired Nest for $3.2 billion.
Nest is a home hardware tech startup established by the father of the Apple iPod, Tony Fadell. IoT devices statistics show that, among other things, the company is producing smart thermostats controlled over the net. It follows behavior patterns, adjusts the temperature to make the owner comfortable, and saves energy, lowering bills. Another interesting product is a smoke detector with verbal and light cues informing the owner about battery status and levels of carbon monoxide.
(Wired)
36. Linux comprises 43% of all gateways and edge nodes for IoT.
Following Linux, FreeRTOS is the next top operating system for IoT (35%), while Windows holds third spot (31%). The latter grew from 20% in 2019, powered by the Azure IoT. Another notable OS gained in usage, according to the IoT statistics. Zephyr grew from 3% in 2019 to 8% in 2020.
(Eclipse IoT)
37. Wifi is the most used connectivity protocol for IoT devices, with 44%.
Aside from wifi, Ethernet is a commonly used connectivity protocol (39%). Bluetooth and different mobile protocols, meanwhile, are tied in last place (37% each).
(Eclipse IoT)
38. Many IoT applications require web development.
Although they seem irrelevant to each other, web development plays an important role in IoT. For example, Alexa is a type of IoT device connected through wifi. But when you ask her to open something for you or play you a song, it requires a connection to the back end of the web app to perform the task. Hence, many web development agencies have started specializing in working with IoT.
(eSparkBiz)
Summing up
The immense network of connected devices is constantly expanding, generating billions of dollars. It's safe to say that the future looks promising for the Internet of Things. These IoT market statistics are the best benchmark. It's not a negative thing either since this tech has a strong potential for generating positive change.
IoT FAQ
How many IoT devices are there?
As opposed to forecasts for 2020 of 11.7 billion IoT-connected devices, the reality looked slightly different at 11.3 billion. The researchers expected the IoT devices to increase by 9% in 2021, reaching 12.3 billion. Some consumer IoT devices statistics, meanwhile, point to 27.1 billion IoT-connected devices by 2025.
(IoT Analytics)
How much is the IoT market worth?
With the expansion of wireless network technologies, reduction of costs for connected devices, increase in cloud storage platforms adoption, and emergency of advanced data analytics, the forecasts for the market are optimistic. In 2020, the global IoT market value was $308.97 billion. In line with the projections for the market until 2028, we can expect it to grow at a CAGR of 25.4% and reach $1,854.76 billion.
(Yahoo Finance)
How are people currently using IoT?
According to IoT statistics, the most common use for the technology is home appliances and systems, cars, voice-activated assistants, health monitoring gadgets, road sensors, and fitness trackers. The expansion of the Internet of things also brought a palette of everyday items that connect using IoT, like hairbrushes, toothbrushes, egg trays, baby monitors, umbrellas, and many other items.
(Pew Research)